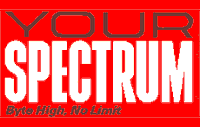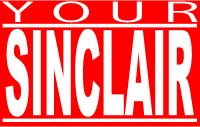 The only major British 8-bit magazine to change its name during the 1980s, Your Spectrum / Your Sinclair still retains a special place in the affections of many Sinclair users. The magazine was the last to bow out, in September 1993, when its publishers allowed it the dignified exit denied to its competitors. Based in "Castle Rathbone" (a somewhat run-down office building off Oxford Street in London), it cultivated a self-conscious naffness which could be irritating but could also be, at best, extremely funny. It liked to describe itself as "crap in a funky skillo sort of way", which pretty well sums up its approach.
---
A History of YS
Your Spectrum was launched in December 1983 as an antidote to the staid Sinclair User and ZX Computing. The difference in its approach was apparent from the start: lots of colour pages, a screenshot accompanying every game review (hard to believe this was once regarded as an innovation!) and many heavy-duty articles on machine code programming and hardware add-ons. According to its own mission statement, YS was "for those who are eager to step beyond basics". In effect, it was the Spectrum hackers' magazine; it even had a long-running column called Hacking Away, dedicated to cheat routines for games (an idea quickly adopted by its rivals).

As with all the other 8-bit magazines, games reviews and previes quickly became the most prominent feature of YS. Unfortunately this was, for a lengthy period during the mid-1980s, the magazine's greatest weakness. On too many occasions it would give two-page reviews and a "Megagame" award to a new game despite the game itself often being dreadful. Prize turkeys such as A View To A Kill and Friday the Thirteenth were the target of blatant puff pieces, raising the suspicion that the magazine was effectively trading rave reviews for exclusive first access to a major game. As the editor admitted on the letters page a couple of months after the review of A View To A Kill, "our review was much better than the game itself". And that was far from being an isolated example.


The launch of the QL in April 1984 had prompted the addition of a short-lived QL User supplement within the pages of YS, but by the end of 1985 a range of new Sinclair machines (including the long-promised Pandora) was on the horizon. To reflect this, YS was relaunched in January 1986 as Your Sinclair. The name change was rather mistimed, as it turned out; only a few months later Sinclair sold his computer business to Amstrad. The next two years were perhaps the most successful period for YS, at least in terms of quality of editorial content. The magazine now focused primarily on games, although large type-in programs also continued to be a feature.

In 1988, Future Publishing - today, Britain's biggest publishers of computer magazines - bought YS from its founders, Sportscene. Future faced a difficult challenge, as by this time the 8-bit computer market was in decline, under pressure from two directions - the Sega/Nintendo games consoles and the 16-bit Atari ST and Commodore Amiga computers. (At this stage the PC was little more than a bit-part player in the British leisure computing market). The decline was especially hard on the 8-bit magazines, all of which found themselves chasing a shrinking market. Fierce competition prompted them to offer an increasingly gimmicky range of give-aways to entice buyers.

YS was no exception, first offering posters and tips booklets taped to the cover. In 1989, a full-scale circulation war broke out between Sinclair User, CRASH and YS, with each magazine giving away a tape containing half a dozen or more back-catalogue commercial games every month. Rumour has it that the contents of some of the tapes resulted in serious legal complications with the games' original publishers. The extra cost of the tapes caused a drastic cutback in the editorial content of all three magazines. The figures for YS tell the whole story: between 1989 and 1992 the price of the magazine rose 56%, from £1.60 to £2.50, while the page count fell from about 150 to under 50, a fall of more than 65%.

Sinclair User and CRASH fell victim to the tape wars when both magazines were acquired by EMAP, merged and abruptly killed in April 1993. YS continued for only a few more months before Future decided that it too was no longer viable. Unlike its former rivals, YS at least managed to receive a dignified send-off when Future agreed to publish a final wrapping-up issue (inevitably, the biggest-selling issue for several years.) Its back cover featured a picture of two cowboys riding off into the sunset over the caption "Our Work Is Done". Indeed.
---